Healthy Food Trends for 2021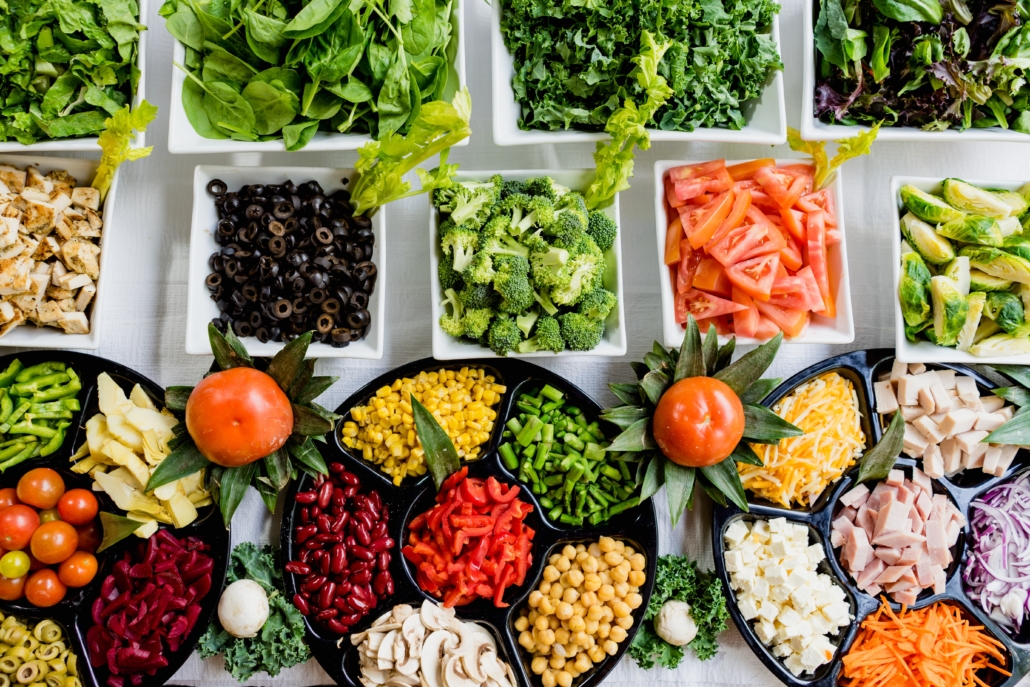 The pursuit of better health is one that most consumers undertake at some point in their lives. And you can't be healthy without the help of food. But the path taken when it comes to what to eat is very different from consumer to consumer. 2021 is already rife with five healthy food trends that we expect food manufacturers to embrace, whether in the short term or for years to come.
Keto
The ketogenic diet has been around in some form since the 1920's when it was used to treat epilepsy. It later came into fashion with Dr. Robert Atkins but is now simply referred to as keto. The point of a keto diet is to eat foods that are high in fat and low in carbs. This puts the body into ketosis, where it will lose weight. This diet is controversial. Many experts state that it is great for weight loss but unsustainable for the long term. Even so, many companies have created food specific to keto consumers. Companies like SuperFat, Catalina Crunch, and Fat Snax make foods that substitute wheat flour for nut flours. This creates low-carb alternatives that allow your body to remain in ketosis. Expect keto to continue to be on shelves throughout this decade and many to come.
Protein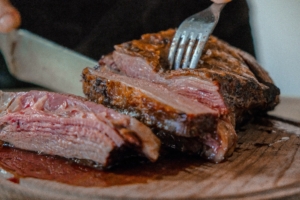 Whether keto is right for consumers or not, protein is the big winner for this decade. Consumers want to increase the amount of protein in their diet over carbohydrates. But not all proteins are created equal. Consumers are looking to have the best protein they can. That could mean leaner meats that are antibiotic-free, grass-fed, and free-range. That includes local sources as well. Or it could be looking at alternatives to meat. Many products are boosting their protein content with the help of beans, legumes, soy, and nuts. Whatever your protein of choice, it's popping up in places you wouldn't expect beyond bars and shakes:
Snacks – in the chip aisle with salmon skins chips by Goodfish
Lunch – in collagen enhanced bone broths like Dr. Kellyann's bone broth
Breakfast – in protein coffee from Maine Roast
And all these products with a protein boost have a big badge on the packaging. This tells you how much protein without having to look at the fine print on the back.
Vegan / Vegetarian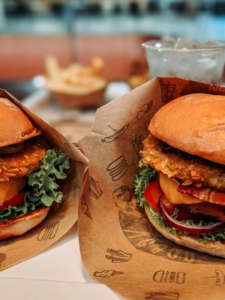 More people are embracing the vegan/vegetarian lifestyle. Not only does it have health benefits, but it also has a positive impact on the environment. It's a big enough trend that companies like Starbucks are testing out entirely vegan menus in stores. And 2021 now has meatless burgers in the big chains. McDonald's has the McPlant and Carl's Jr has the Beyond Famous Star from Beyond Meat. Burger King has the Impossible Whopper from Impossible Foods. And we expect to see more plant-based burgers in the future. But it's not just restaurants going meatless. Many consumers are going to the freezer for these options. Morningstar Farms, owned by Kellogg's, has been making meatless breakfast meats for decades. But other companies like Motif FoodWorks and Nature's Fynd are using science to build a better plant-based protein. Expect more alternative sources of protein to continue this decade.
Dairy-free alternatives also play a role in vegetarianism. Alternative milk from soy, rice, almond, and oat are finding their way into consumers' carts. But this is happening with other products too:
These products taste great, surprising skeptics with their flavor and consistency. As food science progresses, so will the taste.
Sugar-free
Eating foods without added sugars isn't new, but it does help to stave off diabetes and obesity. And there are still many alternative sugars that can satisfy your craving. Ingredients like stevia, monk fruit, xylitol, and erythritol, whether alone or in combination, can get sweetness without the sugar. And we still have favorites like aspartame and sucralose, though they're losing ground. The other option is natural sugars like honey, agave, maple syrup, molasses, and fruit juice. These have more of a health-halo than regular sugar. Watch for new alternatives as people try to indulge without tipping the scales.
Mediterranean, Nordic, flexitarian, and DASH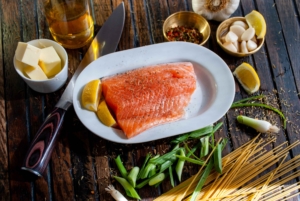 Many consumers are trying to eat as healthy cultures do. This is where Mediterranean and Nordic diets come into play. These diets focus on seasonal fruits and vegetables, fish (or other wild game for Nordic), healthy oils, and whole grains. The goal is to eat more foods that are better for your overall health. Flexitarian is much like a vegetarian diet, with the occasional addition of fish. DASH (Dietary Approaches to Stop Hypertension) originated in 1992 with the National Institute of Health. Its purpose was to help people lower their blood pressure. It allows some low-fat dairy and lean cuts of meat (in limited amounts) plus the foods in the rest of the diets. These four ways of eating are less about dieting and more about changing the way you think about food.
Find the trends that fit your vision
Healthy food trends will change and adapt every year. When you understand trends in the market you can see where consumers will want more options. But don't try to take on every trend. Choose the ones that fit best with your brand and your vision. Then seek to understand those consumers that are most affected by them. By understanding those consumers better you can create better products. You cal also market those products to their specific needs. This will gain traction with your brand. It will allow you to increase your market share, gaining the growth you want to achieve.