Food trends for 2021: new
"

forks

"

in the road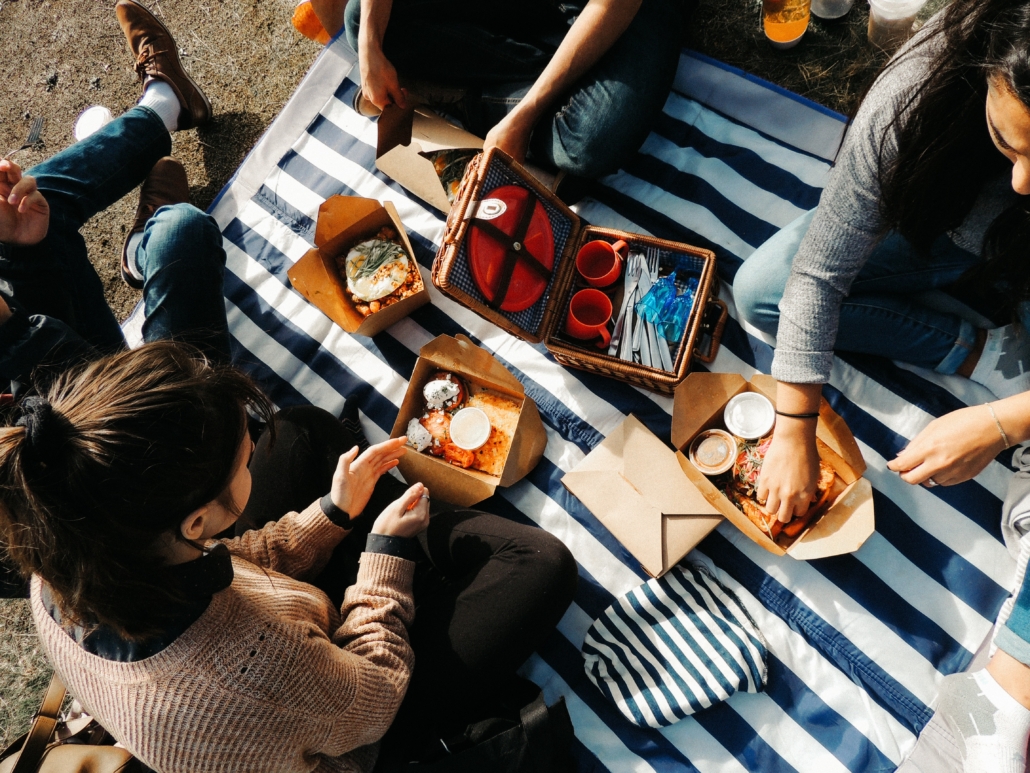 Through February 2020, the food industry was responding to trends affecting consumers today. Eating on the go, exploration of food delivery apps, less cooking at home, and more fine dining were top of mind. Convenient and healthy mini-meals and healthier options were changing products as well. But as of March 2020, many trends have shifted. These are the food trends we see for 2021 and the implications for consumers' purchases and the food industry.
Drop off like it's hot: the explosion of food delivery services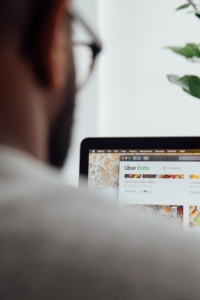 More and more consumers have to stay home with less access to "instant" food and meals. They are now leaning towards meals coming to them. Early adopters used Grubhub, DoorDash, and Uber Eats to get their meals delivered to them. The usage rates of those apps have now gone through the roof. In parallel, many who didn't use these apps because they saw it as a luxury or a waste of money have embraced the benefits of this service. These new users range from the elderly, non-tech-savvy, and nay-sayers. Is this out of necessity, boredom, or novelty? Time will tell if this trend of food delivery is here to stay.
On the flip side of this trend, local restaurants and chains will benefit and suffer. How consumers behave and consume in local markets affects how they will spend their now limited funds. Eating establishments are at the mercy of the business model of the delivery app they choose. And by the delivery apps that consumers choose to use and support. No longer is it based on proximity but rather convenience and pricing. Some restaurants will adapt and win, and many will die off. It's a whole new game but could prove to be a more even playing field.
So fresh and so clean: increased demand for healthier and fresher options
As consumer behaviors shift to healthier and fresher options, the industry has obliged. They created completely plant-based foods and meals. They also provided menus with fresher options and seasonal items. With the shift of the pandemic, producers of these healthier products will find it hard to alert consumers. Going out to eat and experiencing these new foods is now more difficult. So, how will they solve this?
In the past, to alleviate the novelty of newness, companies have provided samples to showcase new solutions. Subscription services/offerings do this in an efficient and inexpensive way. As consumers can't go out, these types of services for trying new products will increase. Look for more free offerings or new trial box subscriptions to pop up to showcase these products.
For fresh offerings, we've seen the increased usage of meal kit delivery companies. Websites like HelloFresh, Green Chef, Dinnerly, and Blue Apron are a few examples. In addition, online grocery shopping services are now more commonplace. Some large chains are quickly adapting while others try to figure it out. Delivery of those goods will be next, with Amazon Fresh leading the way. Others will do it themselves or use an existing delivery service such as Albertson's moving to DoorDash. As an impact, we may see a rise in local buy-in to co-ops for fresh produce and protein. The bigger picture will be if everyone can afford to live this lifestyle.
The Social Food Network: everyone's a food expert now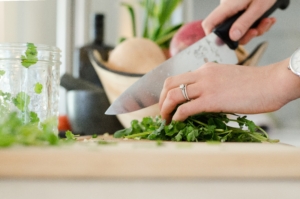 Whether it's about consumption, cooking, or being the chef…everyone has the potential to be a foodie. Consumers have more time, more access to technology, and more influence online. This will lead to consumers becoming more vocal about food and sharing it with those around them. Consumers trying burgers from 10 different restaurants to compare and rate them on social media. Chefs and home cooks showing off their skills and recipes for others to try to cook at home. Or those who worked 80+ hours now with the time to cook rather than going out every night. Food will become a social and fun event again, and give way to more at-home experimentation.
How will the food industry take advantage of this newfound love for food exploration? The big thing we see is that companies now have access to more data and free research. Food manufacturers can better understand influencers, new behaviors, preferences, and key insights. This information will lead to new innovations in food to help consumers experiment and experience. It will lead to new flavors, new forms, better packaging, and more. The possibilities are endless as food companies access this data at their fingertips.
Brand new: changing diets in a Covid world
As lives have slowed down for many consumers and the way they have eaten has changed, more consumers will be eating at home. So, how will they find balance in it all? Before, the equation for balanced diets depended on the variable of where people ate. For many consumers, this consisted of many meals eaten out, few eaten at home, and snacking in between. Now that this equation has shifted, how will consumers' eating patterns change? Will they consume less or more, or will it change in other ways to become a new consumption pattern?
Many are beginning to cook their own meals and make their own snacks. Over time, consumers may become used to doing these things for themselves. They can save money, customize portion sizes, get equal or better quality, and have greater satisfaction because of perceived value. But there may be a downside. More home cooking could lead to greater consumption and not finding a balance on how and what to consume. Consumers may become more sedentary and eat too much. They could try to perfect that pork belly recipe for the 20th time, to the detriment of their health. This could lead to obesity if consumers aren't educated on healthy eating and achieving balance.
We may see an increase in the number of people conforming to current diets or the creation of new ones. Keto and Atkins had been trending before the pandemic and seem like they are here to stay. Paleo also hasn't lost a step and many products continue to adapt to that niche. The Immune System Support diet has also surfaced for those looking at keeping Covid at bay. And Nutrisystem and Weight Watchers have also stepped up their advertisements. Watch for additional diets and products to cater to those struggling to shed a few Covid pounds this year.
Don't be afraid: eat with boldness!
The food world has been rocked by the COVID-19 pandemic. Consumers, restaurants, retailers, and producers must adapt and adjust. But for how long, we may not know. Change for many is disruptive and challenging. Take the time and seek the opportunity to create short- and long-term solutions that can move your business forward.