Fantasy Football, the ultimate market research and strategy exercise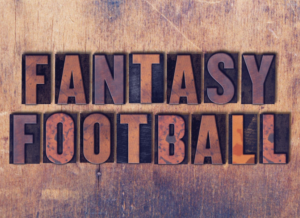 As summer winds leave and the cool fall breeze comes in, it brings a beloved season and four of our favorite things. Those four favorite things? Building organizational vision, conducting market research, developing strategies, and playing fantasy football. And why is fantasy football in there? Because building a great fantasy football team doesn't come by accident. It takes sound research, the right data for developing your team, and a solid strategy. With that in hand, you've got a better shot at winning the championship.
We know what you're thinking. This sounds like an extreme process to select players for your team. Yet, most fantasy football players do some type of research. They look at player rankings, see the points they scored last year, or read cheat sheets from experts. But we'd like to help you a little bit more. Here's our deep dive into how you can feel confident in your roster at the first draft and throughout the season.
Building your winning team – your team vision, strategy, and capabilities
Whether you're a new entrepreneur or growing your business as the president or CEO, you must set a vision. With a vision set, you need to articulate measurable goals to achieve the vision. Then, set the course for how to do so through strategy and supporting capabilities. This stands true for fantasy football team owners. You must understand how to build your roster (business) in a way that fits your:
Vision = winning the championship, having the best record
Strategies = based on how your league scores points (points per reception, defensive player points, etc.)
By defining your vision and strategy you determine your supporting capabilities – the type and number of positional players you draft/select on your team.
Now you're best equipped to have a great draft and season and the added confidence that you have developed a winning team for today and into the future.
Selecting your fantasy football players – your player research and analysis
Much like conducting market research in business, you have to know your customers before you can select the target market you want to serve. In this case, you need to know what's going on with players before you select them as a potential target and draft that player on your roster. Do your research: understand the past, present, and future outlook of the market/player. Ask yourself and look for the following aspects before you draft:
What have they done in the past? Understand their track record: past performance, tendencies, and consistency
What is happening to them today? Look at what could affect their performance. This includes injuries, contract disputes, trades, personal life, and team performance and dynamics.
What may happen in the future? Identify foreseeable and potential things that could impact performance. Look at things like matchups against other NFL teams, schedules, weather, etc.
By understanding the "market" you'll have better odds in selecting a better combination of players during the draft. You also be able to pivot your roster (pick up new or trading for players) during the season. All this means a greater potential for higher scores and total wins. Just like in the real world, when you understand your market you'll have solid insights to best serve your ideal client, make the appropriate changes/shifts to delight, and increase market share or revenue for your business.
Setting up your roster for success – understanding the competition and building a strategy
In business, you have short and long-term strategies. Understanding the competition during those times will help determine how you leverage your capabilities: products, services, offerings. It also helps you to meet the needs of your customers while insulating your business against competition.
Short term strategy
In fantasy football, you'll deal with this as well. Week to week you'll have to face an opponent in your league and win out. In the short term, do your research to understand which players your opponent will select that week and determine which of your players can outscore theirs. Here are some examples of short-term tactics to help build your weekly strategy:
Look at which of your quarterbacks, running backs, wide receivers, tight ends on your roster will beat out their selected players.
Determine if there is a combination of players that could work best to win.
Examine your own fantasy football players against their real-world opponents. Understand the strengths and challenges of the matchup that could lead to lower or higher fantasy points.
In fantasy football and business, competition comes in the form of real-world and fantasy. Taking both into account week by week will strengthen your chances of success.
Long term strategy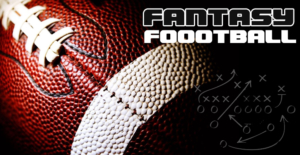 For long term strategies, especially in business, we must keep a pulse on future changes. This includes changes in the market, competition, technologies, products and services, environment, and legislation. To help determine what to do we may need to start thinking about how the business may need to react or not respond. This doesn't mean we should look past our current competition, but we need to always keep both in mind and in view. For fantasy footballers, you need to investigate the future, which could mean:
Looking at the upcoming schedule to guide and forecast your roster make up.
Determining if you have the right players on the roster to make a run at the end of the season.
Facilitating the notion of trading players to best situate yourself for that run.
Understanding the process of selecting new players from the waiver wire.
These are all things you must think about when it comes to both the short and long term. You need to know how to win today and react when appropriate to continue to win in the future.
Winning your league
Defining a vision, conducting market research, and building the right strategy and capabilities applies to the real world as well as fantasy football. Following some of these suggestions, we hope it can help you in both realms. Best of luck to everyone in this upcoming season as you continue to build and win in your business and your fantasy football league.
To help those out there, you can find the following link as a great resource for your upcoming fantasy football draft. https://g.espncdn.com/s/ffldraftkit/20/NFLDK2020_CS_PPR.pdf