Service Business Trends and their Impacts for 2021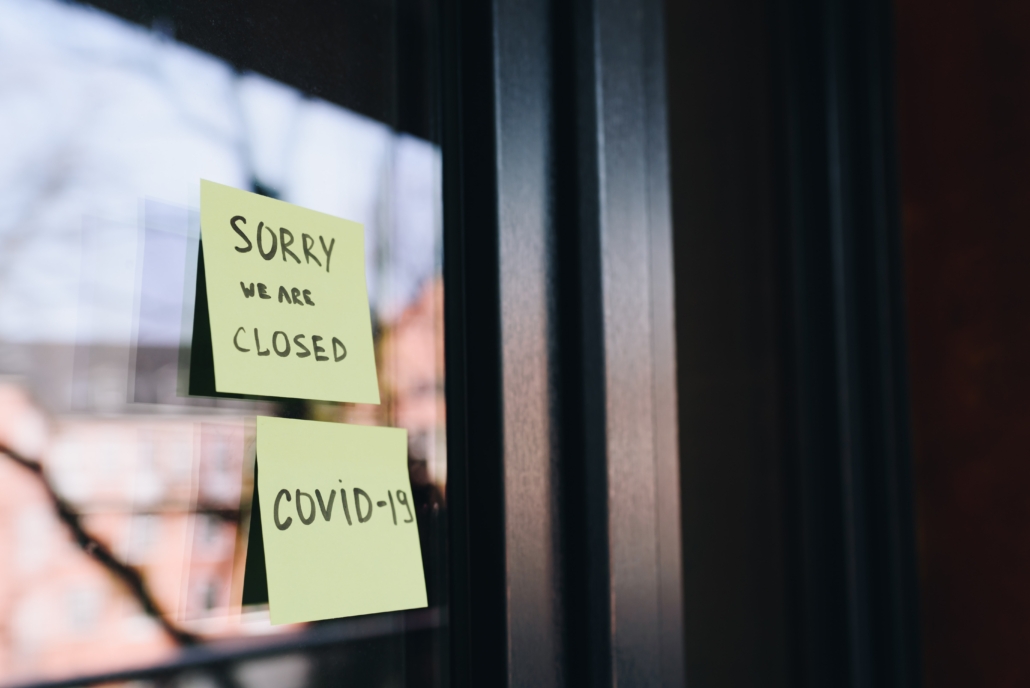 In 2020, service businesses took a major hit because of the pandemic. It forced companies to react quickly to survive nine months of consumers staying at home. But even with a vaccine in the next few months, the service industry will remain changed. Consumers have started to adjust their expectations of what service could or should be. These are the service business trends and their impacts for 2021.
Reach out and touch someone | Service at Home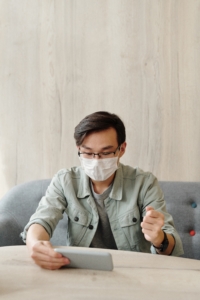 Social distancing made consumers embrace video calls. People mastered multiple platforms from Zoom to Facebook Messenger to Google Meet. And it didn't take long for service businesses to realize they could do the same. Hospitals and clinics have embraced telemedicine. With a simple camera phone, there is a lot that you can assess without the patient being present. And patients loved the idea of getting a diagnosis without the wait or exposure to others. More industries have embraced this idea as well, from claims adjusters to lawyers to interior designers. You can still see a lot and do a lot without having to be face to face. This will continue beyond the pandemic into 2021 with new innovations by more industries.
But what happens if your service business is hands-on? Whether you're a barber, a masseuse, or a pet groomer, some jobs aren't possible at a distance. Many businesses have looked at taking their business on the road and engaging in house calls. By providing services in consumers' homes, they can feel safe in an environment they control. And it only requires one person, the service provider, to use safe protocols to stay healthy. This also allows people to get more customized services, often at a premium. And it requires less overhead without the need for a building. Look for many businesses moving to mobile or at-home services to complement or replace traditional brick and mortar.
We're here to pump you up! | Health and Wellness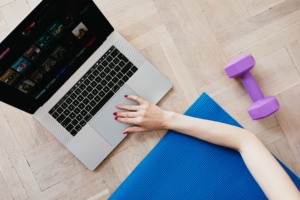 While the home fitness phenomenon isn't new, Covid-19 frustrated many people because they couldn't head to the gym to work out. But with new technology and brands like Peloton and Mirror, many more people have opted for a gym at home. Apple also started their own fitness program called Apple Fitness+, combining Apple TV with workouts synced to the Apple Watch.
But big companies weren't the only ones getting in on home fitness. Personal trainers, yoga instructors, and fitness gurus got in on the action. They went to YouTube, Facebook, and other platforms to host workouts for their clients. This gave them access to a local trainer and help a local business during the pandemic. Online sessions from local trainers may not persist past the pandemic. But you can expect hybrid options to pop up as consumers opt for home over in-person.
A mind is a terrible thing to waste | Education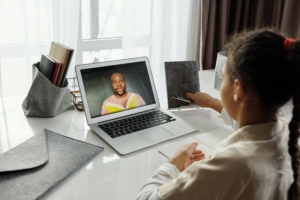 No other industry may be more affected than education. Higher education institutions had already been moving to online learning and online degrees. But campuses across the nation closed and learning shifted to virtual. As students moved to distance learning, it left many with doubts about its value. If college is about the experience and that experience isn't as promised, it can leave students disillusioned. Expect a shakeup in higher education this year. Students will demand more value or a reduction in cost to compensate. Some institutions may question the value of a sprawling, empty campus and the cost of its upkeep. Virtual learning may make better financial sense.
But colleges aren't the only casualty for education. Elementary, junior and senior high schools have also experienced difficulty in retaining students. With distance learning forced upon them, many parents had to do much of the teaching last year. This led some to rethink how they have their child educated. Some have moved to private schools, while others decided to move to home school. Schools will need to rethink the education of their students. Using technology and teaching in a hybrid way will be something schools may embrace. It will help to keep students and teachers while upholding the standards and quality of education.
Are you entertained? | Entertainment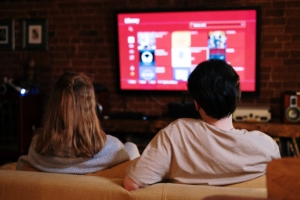 With many consumers stuck at home, their entertainment options have become limited. But TV providers were already on a course for enabling more viewing options at home. Between Netflix, Hulu, Amazon Prime, and Apple TV+, consumers had more viewing options.
While businesses hoped that movie-going would reemerge soon, it hasn't been the case. The pandemic forced movie distribution companies to look at alternatives for movie releases. Disney+ and HBOMax led the charge, offering new feature-length films to their subscribers, either at an extra cost or free of charge. Warner Bros.' idea to have movies released in theaters and on HBOMax on the same day in 2021 is a gamble that will be interesting to watch.
The biggest issue with new distribution may mean movie theaters closing across the country. This will affect many businesses as "dinner and a movie" may be at home rather than be a night on the town. But it may also create a new culture of how we watch movies. Options like Group Watch and Watch Party across platforms have emerged. This can give people the opportunity to view shows together, engage in conversation, and create a new way to watch.
Take a leap of faith
The service industry has many changes as a result of new consumer expectations. As businesses adjust and accommodate these needs, we'll see many new hybrid business models form. Look for the opportunity for your business to take advantage of these trends and innovate on your service as well as the delivery of it.