How COVID Is Changing the Holidays in 2020
Following a socially-distanced Thanksgiving, many people are wondering what to expect for the upcoming holiday season. While many things will be different because of COVID, not all of them should be seen as bad. Here are a few things you should expect from a COVID Christmas.
Click, Click, Click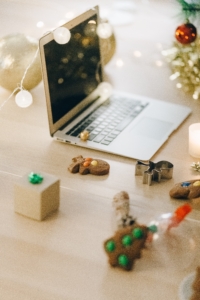 Consumers have shifted from in-store to online in the past few months. By doing so, they've recognized the convenience that online shopping offers. Those that didn't finish on Black Friday will go online to finish Christmas shopping. This has ramifications across industries:
Expect difficulty in getting your products before December 25. Sourcing and shipping are two things that are being affected. Plan early if you want to see your presents under the tree.
Small businesses will continue to move online. This will be through with their own sites or using Etsy and Amazon to sell their wares. This also opens up possibilities for small businesses to go beyond local markets.
Amazon continues to rule the world, and they're ramping up to maintain their presence. They've hired 1,400 people per day in the last month and now employ 1.2 million people. Expect their dominance to continue this holiday shopping season.
Home for Christmas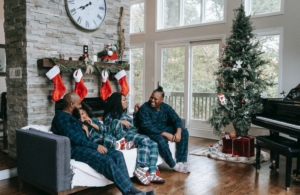 Many consumers will plan on staying socially-distanced for this holiday season. The risk of exposure or getting sick during "the most wonderful time of the year" will keep them home. This is a big deal for organizations and businesses alike:
Watch for traditional Christmas event cancellations. But, with technology, some will move to online or streaming events. This includes concerts, plays, ballet recitals, and parades. Check with your local performing groups to see how you can take part and support them.
Food delivery will ramp up as people want to splurge on themselves. They will also want to help local restaurants during this month. DoorDash, GrubHub, Uber Eats, and local delivery companies will aid them in eating well this holiday season.
Holiday parties will be more intimate with smaller groups. Many families wishing to get together will do so online. FaceTime, Facebook Messenger, and Zoom will see an influx of use this Christmas. Since we're used to the platforms, people will use them to stay connected with friends and family.
Presents by the Tree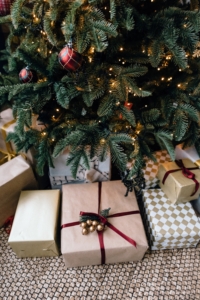 In recent years, many parents had shifted gift-giving from tangible items to experiences. Expect to see that change this Christmas.
Consumers have doubts about vacations, concerts, sporting events, and other activities next year. This means the tree will have more physical gifts than before.
With COVID's impact on the economy and jobs, money will be tight for many consumers this year. The result will be much more intentional gift-giving. Consumers will be giving fewer, more meaningful gifts to their friends and loved ones.
Technology will reign as consumers ramp up device use to occupy their time while at home. Phones, TVs, connected home devices, and gaming systems will see an increase in sales.
Gift cards will be on point, especially for online stores. We will also see more gift cards for local businesses. Consumers will try to keep the local economy running in spite of COVID shut-downs.
Subscriptions will be on the menu this year as staying home weighs on consumers' minds. This will fall across industries:
Watch for more companies to tap into subscriptions to get their products and services in consumers' hands.
You Better Watch Out
Whether you're a business owner or a consumer, there are ways to take advantage of this holiday season. By looking at the trends and adjusting to what's happening around you, you can make this last month of 2020 the best month yet.